STRANASKA METROLOGY ARCHIVES IS THE IN-HOUSE CENTERPLACE FOR PHOTOS TRACING THE HISTORY OF THE COMPANY'S ORIGIN, NBS AND NIST HERITAGE, AND SCIENTIFIC BUSINESS INITIATIVES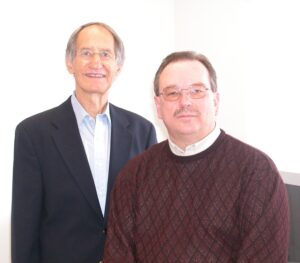 Dr. Struempler (left) & Dr. Messman
Dr. Arthur W. Struempler was Jerry's first analytical chemistry professor and scientific mentor at Chadron State College [Chadron, Nebraska USA]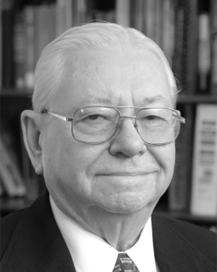 Dr. Theodore C. Rains
Ted was Jerry's first supervisor and long-time mentor at NBS when he joined the Atomic and Molecular Spectrometry Group (1976) in the Analytical Chemistry Division. Ted was a world-renowned scientist in sample preparation for atomic absorption and emission spectrochemical analysis.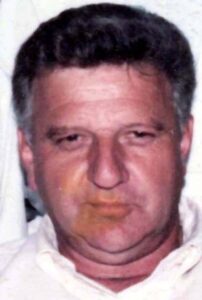 Dr. Robert W. Burke
Dr. Burke was an outstanding Analytical Chemist that influenced Jerry during his NBS tenure in atomic spectrochemical analysis in the Analytical Chemistry Division.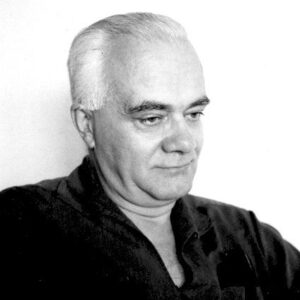 Dr. Radu Mavrodineanu – 1960
Dr. Mavrodineanu was Jerry's mentor at NIST (1988-1993) when Jerry was privileged to assume scientific responsibility and leadership of the prestigious Spectrophotometric Standard Reference Material Program that Dr. Mavrodineanu and Dr. Robert W.  Burke had originally developed in the NIST Analytical Chemistry Division.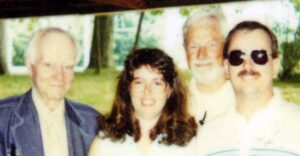 Left to Right: Radu Mavrodineau, Melody Smith, John Baldwin, Jerry Messman (circa 1992).
NBS and NIST High-Accuracy Spectrophotometry Heritage in the Analytical Chemistry Division. John Baldwin was Radu's valuable assistant during the early development days of the modern MAVRO program. Melody Smith was a long-time technician in the program up until her retirement from NIST.
Please check back as we continue to update the gallery.