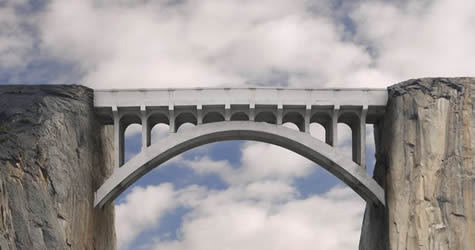 welcome to our website
As a worldwide leader in analytical metrology, Stranaska Scientific develops and promotes rigorous and insightful science-based paradigms for analytical measurement processes used in chemical analysis and testing.
Through its laboratory calibration and educational outreach programs, Stranaska Scientific bridges the metrological gap between a national metrology institute (NMI) and a routine applied laboratory so that the laboratory data and measurement results will have scientific integrity, validity and defensibility. This website provides insight into the Stranaska perspective on UV/VIS spectrophotometric metrology and scientific forensic metrology.
More About Stranaska Scientific » 
Analytical measurements are prevalent in our society on a daily basis. The outcomes of analytical measurements relevant to scientific issues impact regulatory compliance and policy decisions ranging from position statements to action limits concerning health, nutrition, food and drug safety, pollution, clinical diagnostics and criminal justice. However, it is important to realize that no matter how careful scientists and engineers try to be in their use of analytical measuring instrumentation for chemical analysis and testing, no analytical measurement is perfect. That is, the result of each and every analytical measurement includes some degree of uncertainty, and this uncertainty must always be carefully considered in the reporting and ultimate use of the measurement data.
Rigorous quality control design and sound metrological practices are key to the daunting process of estimating measurement uncertainty with known confidence to ensure the scientific validity and defensibility of the analytical measurement results. However, when misguided laboratory operating procedures completely ignore or inadequately implement such recommended practices, and instead continue to rely on flawed or outdated analytical methodologies, questionable measurement results with risky and misleading consequences can be the unfortunate outcome.
This website serves as a valuable resource for all individuals seeking to learn more about the fundamental role of analytical measurements in chemical analysis and testing, and how chemical metrology can provide the critical link in ensuring the comparability of analytical measurement results over time and geographical distance. Stranaska Scientific is proud to provide this informational website and encourages its viewers to check back on a regular basis as new information is frequently posted.
UV/VIS SPECTROPHOTOMETER METROLOGY

SCIENTIFIC FORENSIC METROLOGY

With its 20 plus years of experience in analytical spectrophotometric metrology, Stranaska Scientific continues to champion the measurement quality assurance benefits and value of modern metrological practices for the performance evaluation and qualification of UV/VIS spectrophotometers, HPLC detectors, microplate readers, photometric analyzers and related spectroscopic analytical instrumentation. Spectrophotometric reference material artifacts, calibration measurement services and educational outreach programs underpin the company's collective means to ensure value-added laboratory compliance with analytical measurement objectives, quality assurance goals and regulatory requirements.

Read More >>

Modern analytical metrology plays a vital role in the pursuit of criminal justice when quantitative chemical analysis and scientific testing of crime scene evidence is required. The metrological soundness and quality of instrumental calibration procedures and reference material artifacts can impact courtroom decisions and outcomes on the admissibility of analytical measurement data and results. Metrology also can be key to expert witness testimony. Stranaska Scientific promotes the understanding and proper use of sound metrological principles and concepts in forensic chemical analysis to facilitate valid test data and laboratory measurement results of high interpretational value and scientific integrity. 

Read More

>>